Now on demand! This demo highlights new features and interfaces of Commvault Backup and Recovery, including HTML Command Center, automated compliance reporting, and protecting new workloads like Kubernetes.
The featured speaker for this demo is...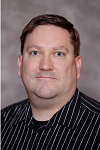 Philip Schleper is a Sr SE with the Commvault Field Advisory Team. He has been a SE with Commvault for 10 years and in other industry SE roles since 1999 designing large Infrastructure network projects for Enterprise and Telecom providers. In prior lives, he has been a UNIX and Windows System Administrator, a Backup Administrator and a Network Engineer. He holds a BS in Architectural Design from NJIT. 
Interested to learn what's new at Commvault? Learn more and watch at your leisure here.