Hello Everyone.
i'm facing a weird issue regarding all the jobs related to a specific mediaagent
i have a MediaAgent for sql backups and we have log backup runs hourly.
i have recently upgraded the CommCell to 11.25.11
since then all log backups start in waiting status with no errors it stay in wait state for hours and all log backup fails to start because of this behavior. 
i dont understand why this  behavior happens, or the upgrade maybe related to this behavior 
any tips ?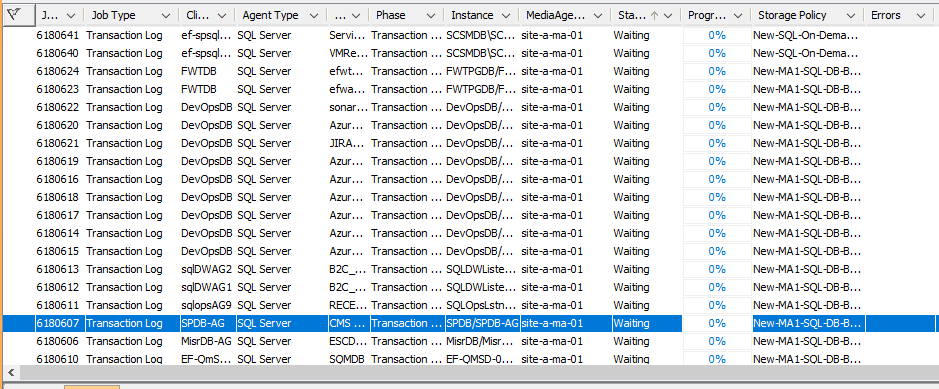 Best answer by Muhammad Abdullah 8 August 2022, 13:24
View original