Hi Team,
We are in the process of evaluating our recent Aux Copy performance to our DR site as we are scoping for future capacity and bandwidth requirements.
It would be very useful if there was a suitable report to show me the rate of throughput and the amount of data copied in a summary format, similar to what you see when running Job reports and aligning by Storage Policy (as opposed to client).
Surprisingly, I can't see a summary of the Aux Copy results in any reports.
Although the Aux Copy entry in the report shows the data copied, and the overall throughput it is only for each Aux Copy job.
You can see below in this example, where we have a few days worth of Aux Copies:-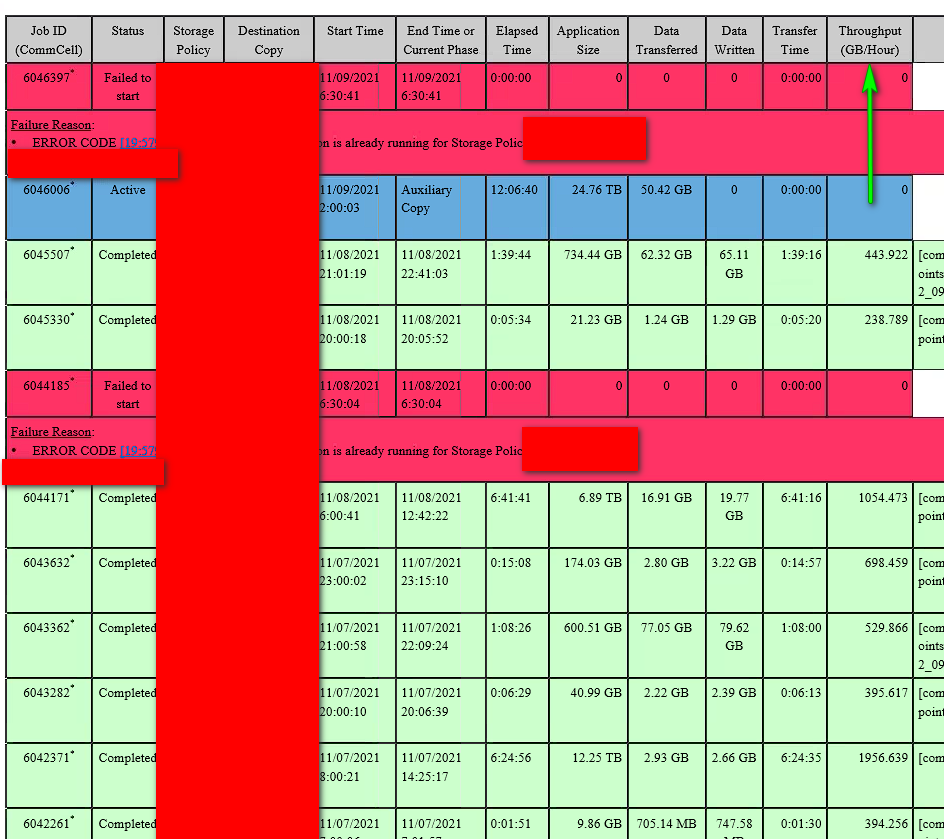 What I really need is a report with a summary line at the top of all data copied and the overall throughput figure.
At the moment, I need to export into CV and then reorganize the fields so I can add things up manually.
There is one other report which might also be of use, which is the Jobs in Storage Policy Copies.
Although this looks ok, I'm not convinced it relates to the actual throughput rates, and its those rates which are important to us.
So …. if anyone is aware of a useful report which will save me the pain of manual totaling up in spreadsheets then please shout up.
Thanks
Best answer by Mike Struening 3 December 2021, 22:50
View original