Hi, 
I kindly ask for help / information on the backup process of the Exchange 2013 database.
The Exchange administrator reported a problem with saturation of the exchange farm's resource space with a VSS reservation.
Please kindly inform me about the method / option of "cleaning" / VSS verification after the Exchange backup process - can it be the effect of the CommVault backup process?
If there are methods to delete such data, please help.
Below one of the DAG client configuration screens.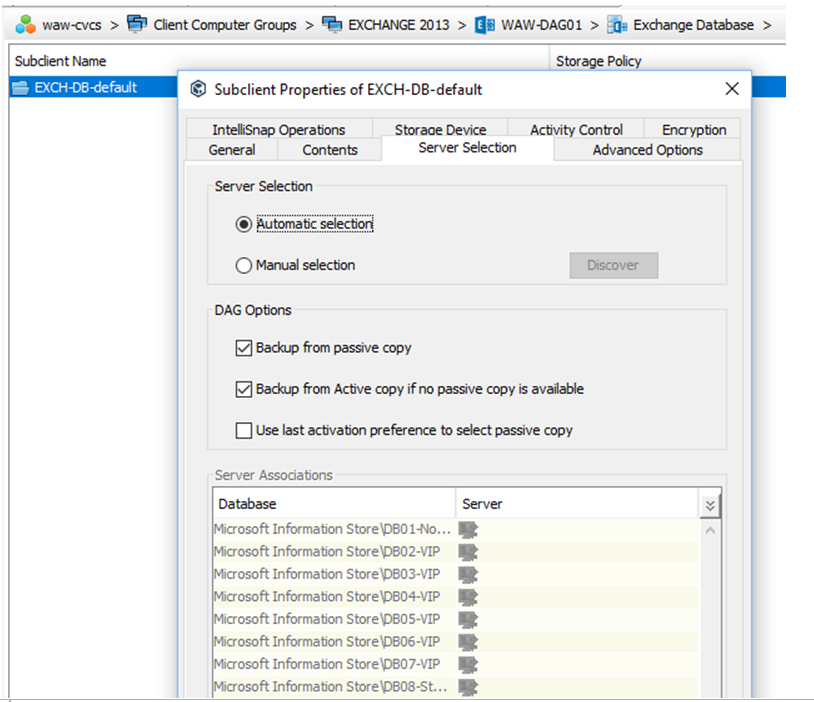 Greetings, 
Kinga 
Best answer by Scott Reynolds 5 November 2021, 12:06
View original