Hi, 
Please help my with small question:
When I try to list the content of the sharepoint online service that is part of the Office365 suite, I get the message as follows.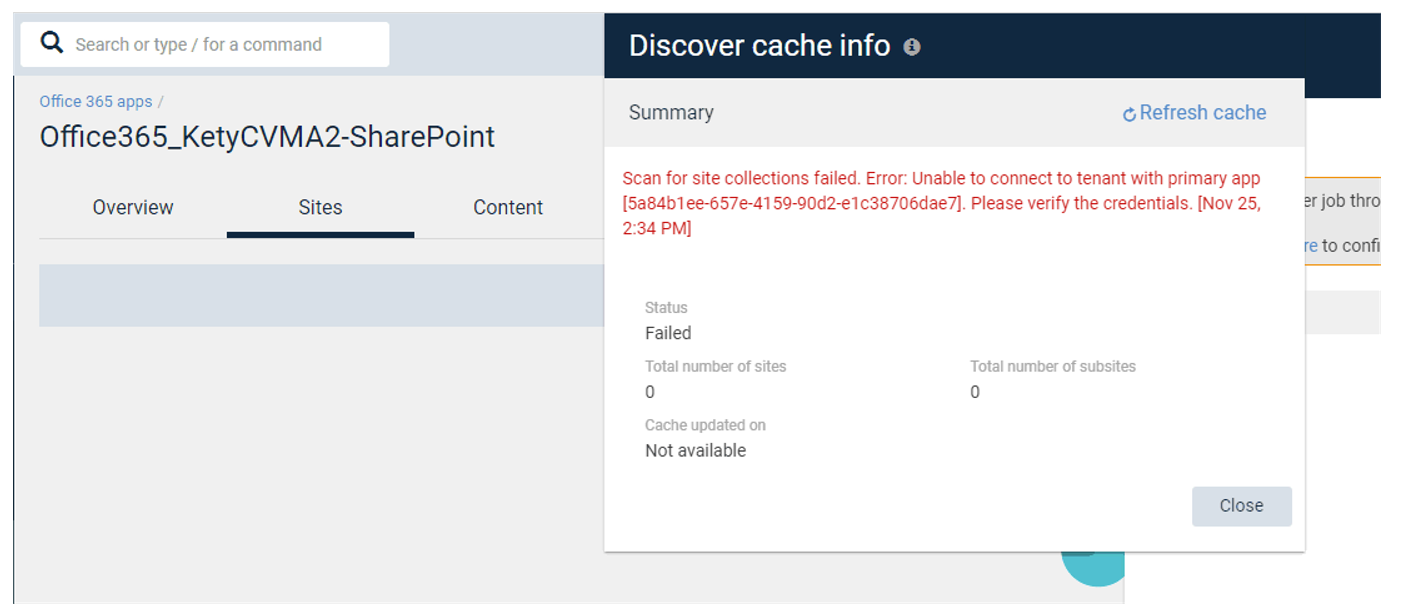 The application was added both in the Express configuration and Custom configuration modes.
The error kept popping up every time.
Thanks, 
Kinga 
Best answer by Stuart Painter 29 November 2021, 09:42
View original