Hello,
on my AWS environment,
I have 2 Windows MA and a linux machine that is used as a proxy to backup EFS (AWS NFS like)
Sicne yesterday the linux proxy machine stop responding.
When I connect to AWS console I see that a lot of volume labeled
_GX_BACKUP_SnapJob_210219_vol-086b61f123938a8f4 are mounted on it.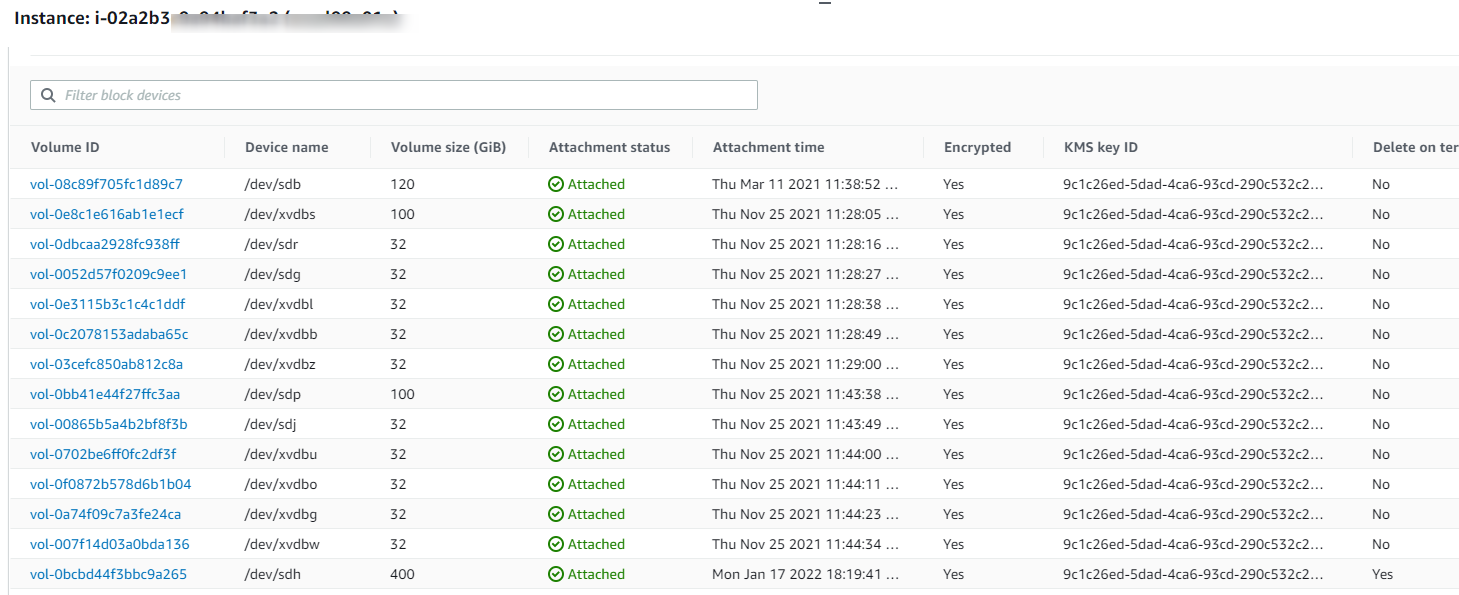 I dont know why these volumes should mounted on the Windows MA.
How to find from where they are mounted ?
I want to know thaht before investigate why the proxy is down. I think boot filesystem is corrupted.
Thanks !!
Best answer by Mike Struening 19 January 2022, 16:30
View original