Hello,
I backed up a windows 10 Physical client.
I am triying to make a full bare metal restore.
I am using the live CD.
I have this error message.
backup system state is checked on the subclient
any advice please ?
The version of Commvault I use is 11.24.34
the 1 touch lice CD is 1Touch_REL11_24_56_WinPE5_1_x64.iso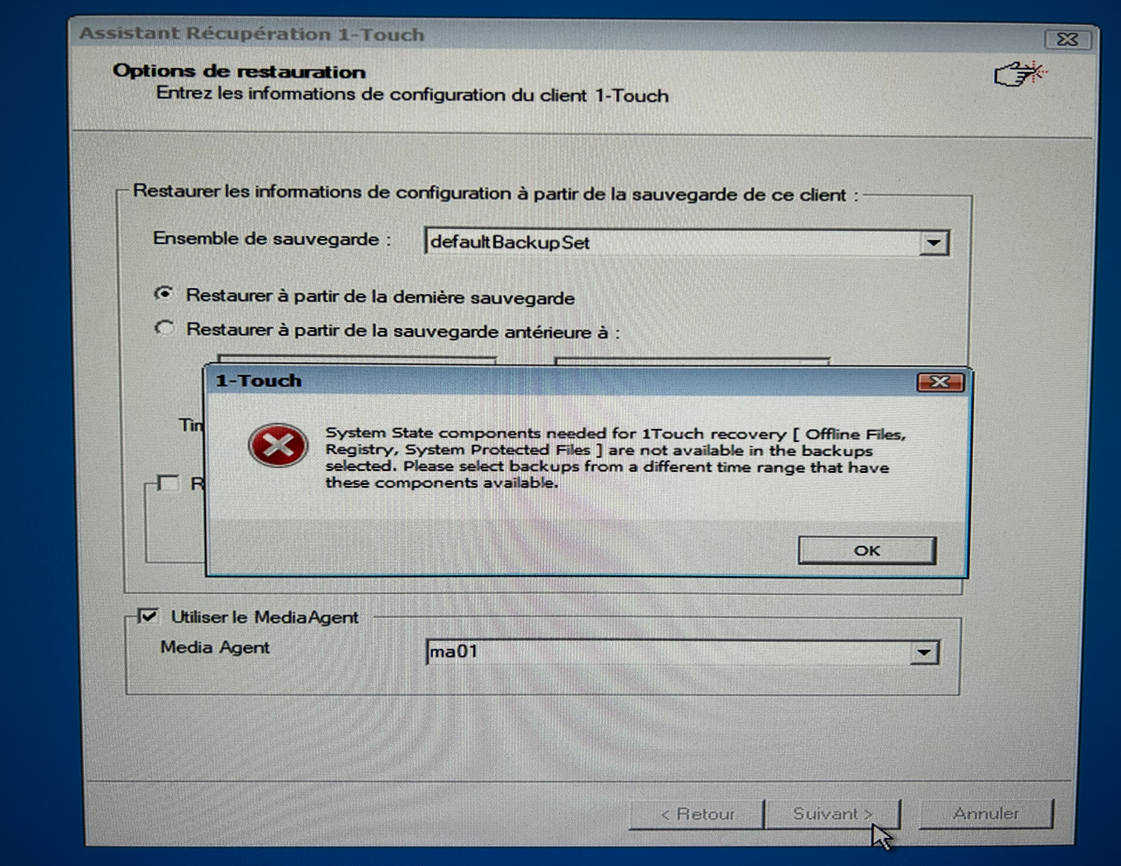 Thank you !