Hi Team,
I cannot understand what the scheduler task option is for:
Run Incremental Backup - Before Synthetic Full
since it later gives Failure Reason:
Synthetic Full cannot run because no Incremental or Differential backup was run after last Full backup for the subclient.
Can someone explain this?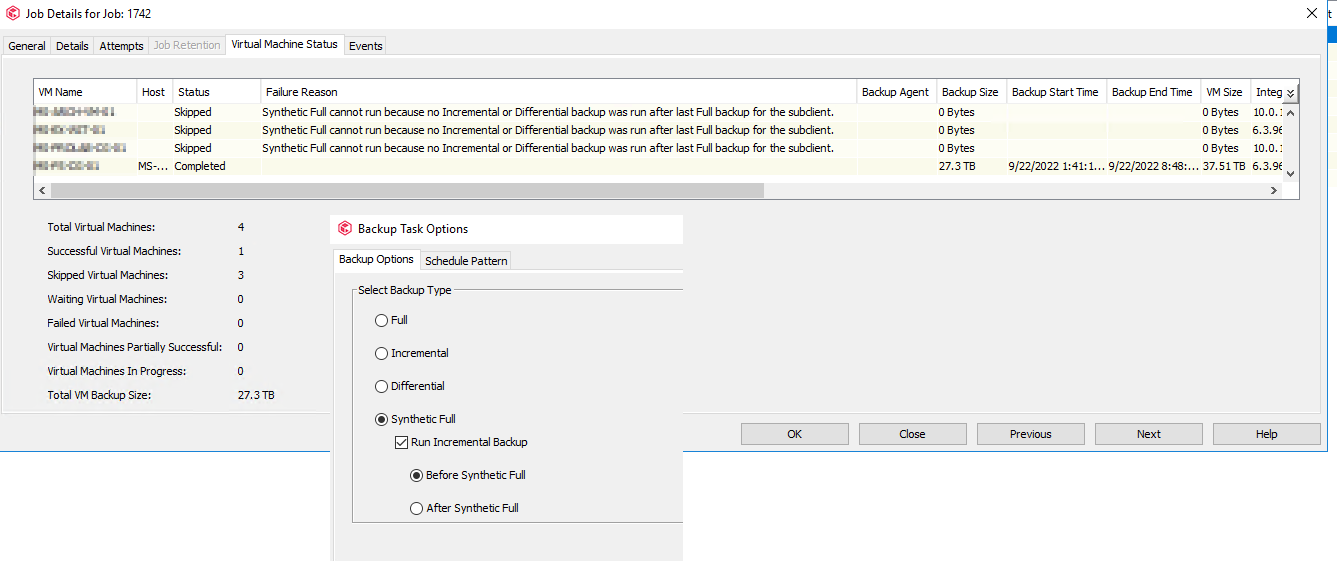 Regards,
Piotr Grzegorek.