Hi, We're planning to use Commvault with on-prem disk storage that has the WORM feature enabled. At this moment, we know that when using WORM on the storage side, Commvault WORM must be also configured (WORM Copy property). I had an open Incident 221229-281 to describe additional settings. The support reply is to run a workflow, but this is specific to Storage Pools. That is not our case. We're planning to use WORM with Secondary Copies with deduplication. We can't use Storage Pools right now, because we already have some copies bound with a Global Deduplication Policy. What other settings do we need to? 
Below I have a list of things that need to be done.
Could you confirm if is this correct and add something to it if necessary? 
Check WORM Copy property 

Disable the CV option "Prevent Accidental Deletion"
Source: 

Have Scalable Resources enabled during the aux copy job (same source)
Follow the steps here (https://kb.commvault.com/article/55258) before running the first aux copy (same source)
Set the WORM retention on the storage side to be twice the Storage Policy copy retention (I read another article that states to set the retention to 3x the Storage Policy Copy retention)
Set DDB seal frequency to the same value as Storage Policy Copy retention
And what about the Start New Media and Mark Media Full On Success options (Auxiliary Copy Job Options) to prevent reusing?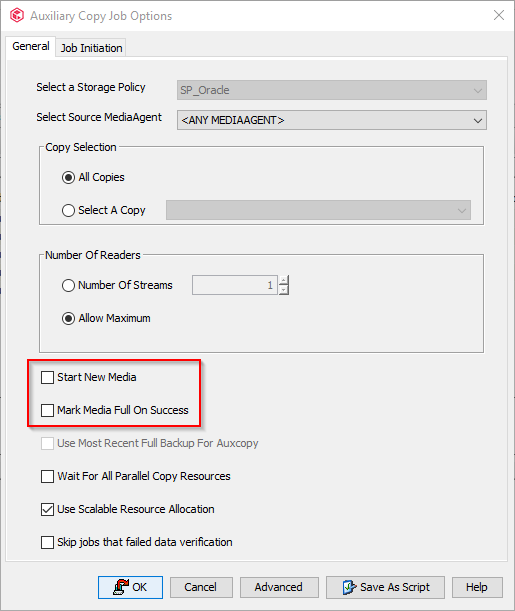 On Storage side.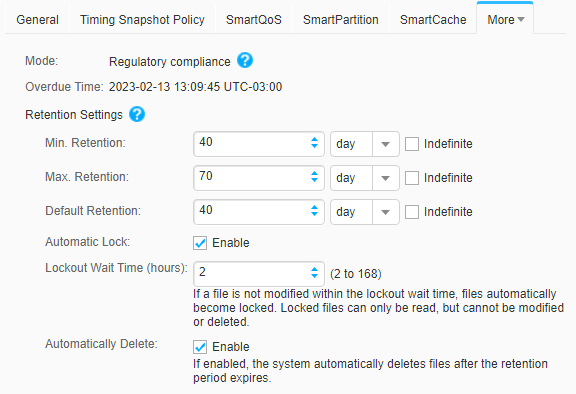 I think that I should Disable Automatically Delete since Commvault should purge the data after data aging. Right?
What about Lockout Wait Time (hours)?