Hi guys, getting this error when trying to backup machines from AWS
the media agent is installed on AWS, has an open connection to the CommCell
I'm getting the list of the client VMs
and then this error pops up
Failed to get proxy information. Instance [INSTANCE STRING] not found in any region.
any suggestions?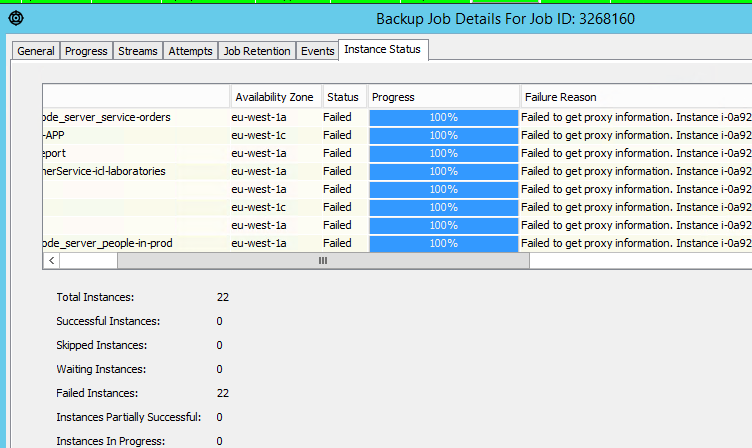 Best answer by Wes Young 1 July 2021, 17:10
Hi @Eldan 
Are the proxies in the same region as the target instances you are backing up? Please refer to the link below and report back.
 

https://documentation.commvault.com/commvault/v11_sp20/article?p=108887.htm
Regards
View original