Hey,
I'm trying to backup a Mysql instance on a linux machine but for some reason I cannot submit the changed username for the backup.

I've installed mysql agent on the linux machine but I need to change the SA username as its different from the agent install user.

I've gone to Client computers » client name » MySQL » right click on mysql instance » properties » accounts » change » input my username and password » OK.

My issue is that I cant click on the second 'OK',its just does nothing.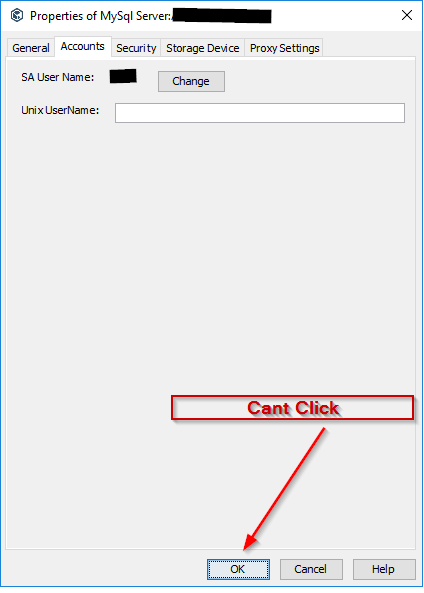 Thanks in advance
Best answer by Chris Hollis 14 September 2021, 06:47
Thanks @paragon,
I just reviewed the case notes and found the findings/solution was:
Going through the MySQL prerequisites, it seems we were missing the "Log Data Directory" that needed to be filled.
We filled that in and tried again with the root SA user and it worked this time.
Were you happy with these findings?

I personally think a prompt to inform you that the directory needed to be specified would have been helpful here so I checked internally and was informed the command center console steps https://documentation.commvault.com/11.24/essential/109837_adding_mysql_database_instance.html were much more intuitive and would not have this issue. 

Please let me know what you think.
Regards,

Chris
View original