Hello Guys,
The customer is getting the following error trying to login to Commcell Console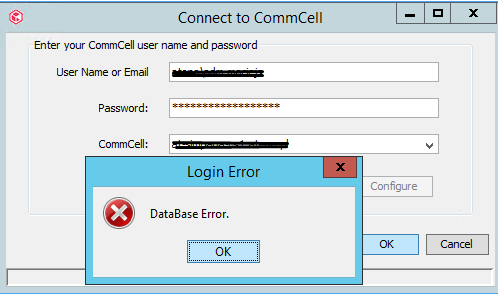 Logging in with a local user gives the same error.
Any ideas?
Rgds,
Kamil
Best answer by Kamil W 15 April 2021, 14:08
Hi Guys,
All your clues were very helpful.
As I found out the AD Admin has deleted an account that was used as AD Service Account in Commvault configuration.
The Customer used local admin account to log in and set new a new service account.
We can close this topic.
Many thanks once again.
Rgds,
Kamil
View original