Hi :)
If I set it to schedule automatically for my fulls at 30 day intervals, will the fulls of the VMs residing on the subclient run at the same time? If yes, what does automatic scheduling provide?
Regards
Best answer by Greg Smolen 20 July 2021, 17:19
Hi @eduardo.jimenez,

That is correct. If the Automatic Synthetic Full is set to run every 30 days, then it will run after that 30 day mark. However there isn't a way to run it at a specific time if this is a Synthetic Full Automatic Schedule: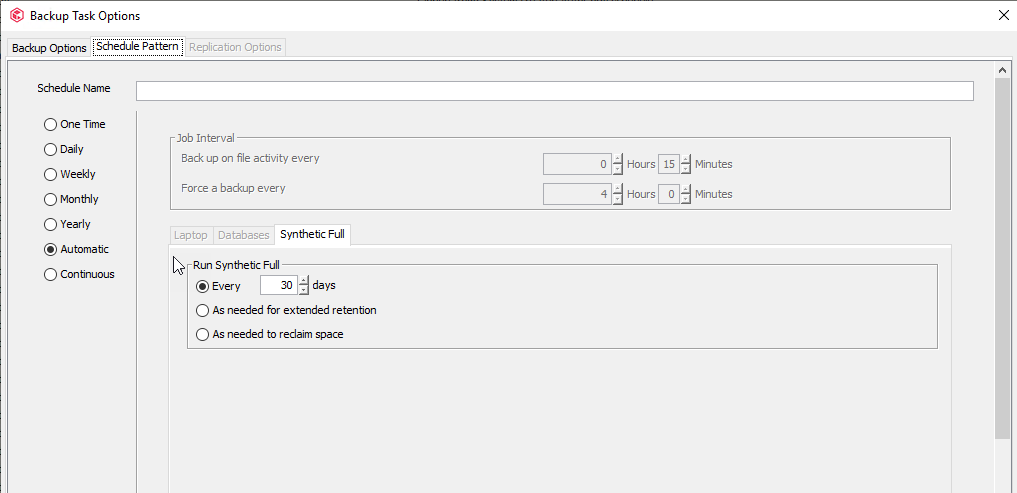 Let me know if this answers your question!
View original