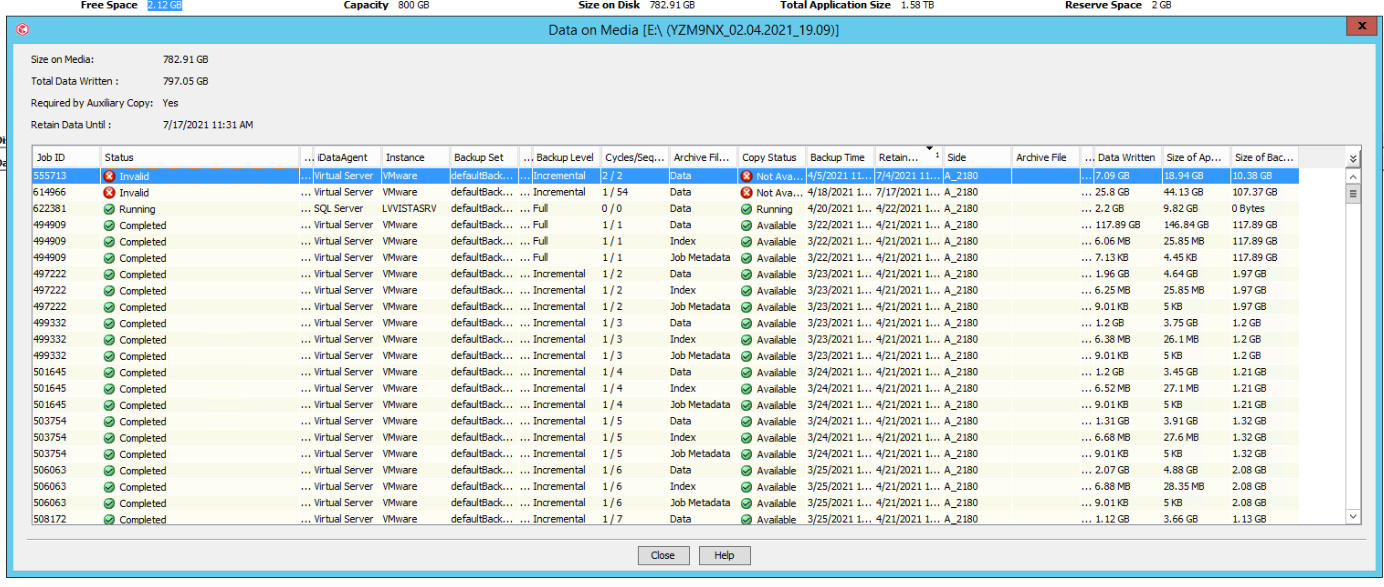 In the above screenshot, it shows that some backup are Invalid and the the copy status is unavailable and it sets the retention date for 3 months later. I believe there may be a setting somewhere to change that retention date but I do not know where.

Also, is there a way that if the copy save on the media agent that returns to be invalid/not available to be retried and remove the failed one? If I look for the dedicated job on the storage policy, its all green so I can't change it there.

Thanks all.
Best answer by MartinD 6 May 2021, 16:26
@Mike Struening 
The resolution is that the invalid data will stay there until the main job related to it age. 
The support agent mentioned that even tho its stated invalid, commvault may still use some chunks from it which is why its keeping it.

To free the space we can only delete the associate job and we can not only delete the invalid data.

Thanks for the follow-up!
View original