Hello,
I have a Commvault environment where I have 3 VSAs installed and added to the Virtual Server instance to backup and restore my VMs in my virtualized environment. The backup and restore of the VMs works flawlessly except the backup of the VMs with VSA function which throws the following error: 
"Proxy virtual machine is unable to backup itself"
How can I backup VMs with VSA function? I see that if of the 3 VSAs I have the same one fails.
Could someone tell me how to do it?
Thank you very much!
Best answer by MichaelCapon 22 July 2021, 13:07
Hello Eduardo,
If you really want to protect the VSA Proxies then I would suggest creating a Subclient for each, then you can specify the Proxy for that Subclient to the other proxies (Advanced Options tab):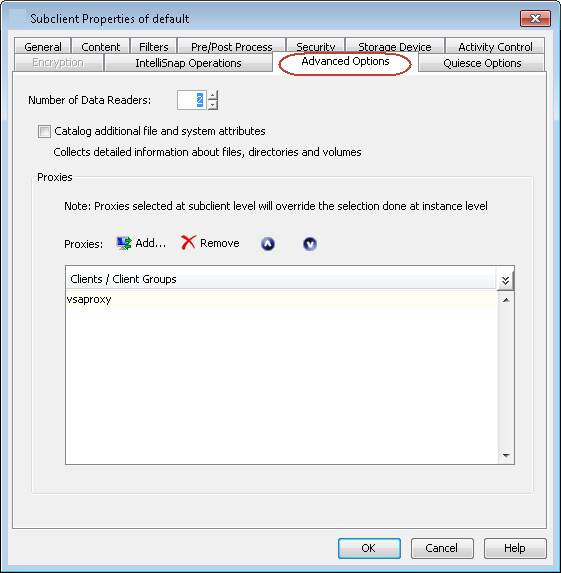 Here's a documentation page which covers this (Although for Nutanix), the principle is the same: https://documentation.commvault.com/commvault/v11_sp20/article?p=31630.htm

Best Regards,
Michael
View original