Commvault 11.20.   
We've been on Commvault for a few years, but our legacy backup product was Tivoli Storage Manager/Spectrum Protect.     In TSM, there was a concept called scheduling randomization which enabled you to assign many clients to one schedule, and you could specify a period in which the various clients would begin their backup operation pseudo-randomly. (Ex. Schedule runs at 22:00. The period is set to 1 hour.  There are 10 clients in the schedule.  The 10 clients start their backup operation at various times in the period between 22:00 and 23:00)  
This enabled you to manage fewer schedules, while spreading backup and client infrastructure resource utilization across a window.  
I can't find any similar concept with Commvault, but I'd figure I'd ask the community.  
Thanks!
mikeymac
Best answer by Onno van den Berg 16 February 2021, 21:01
@mikeymac what is the reason behind it to implement a schedule like this? is it to reduce the load on the underlying storage? 

anyhow I would recommend to use plans through Command Center and use an RPO config without a static start time and see how that goes.

the actual checkbos you are looking for is hidden in a traditional schedule policy and is called staggering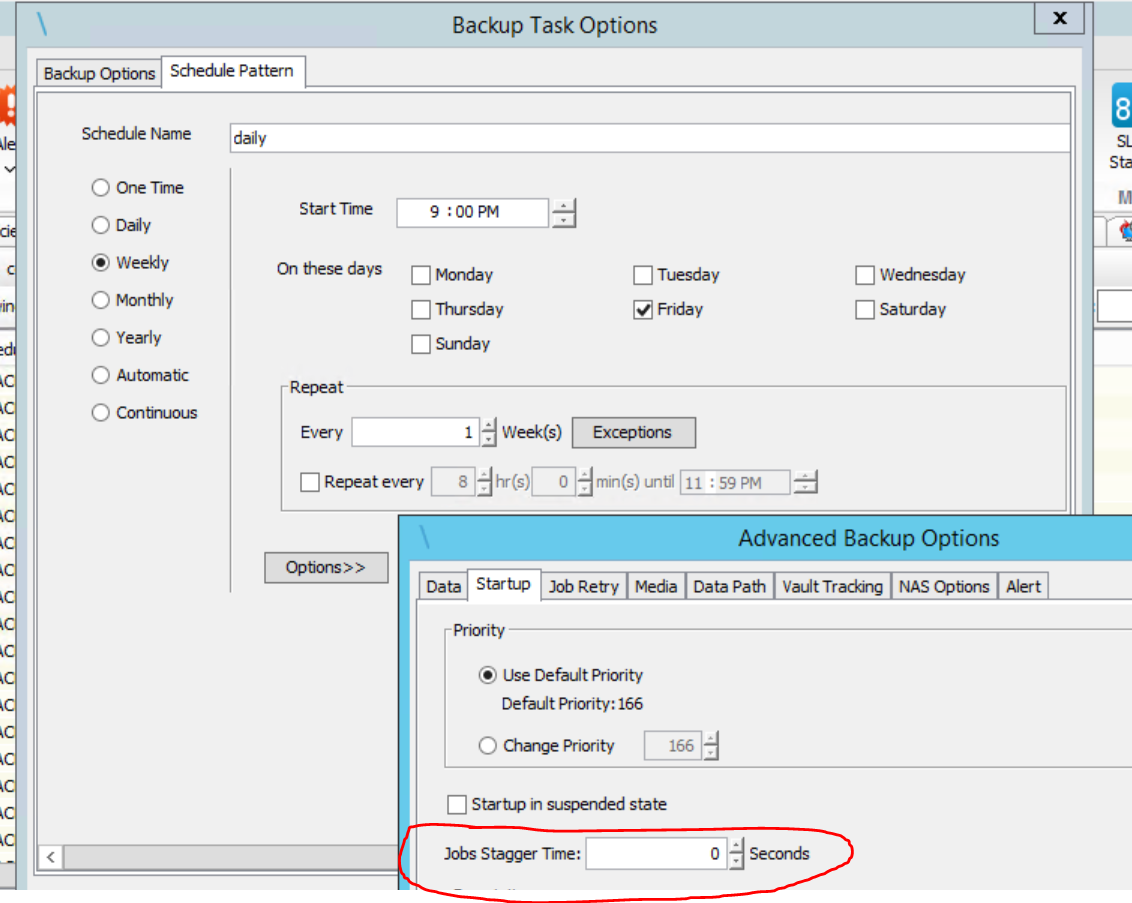 See also https://documentation.commvault.com/11.22/expert/6551_job_priorities_and_priority_precedence_online_help.html
View original