The file system backups are showing as successful(no warning) however failing to protect some of the files; I  am wondering why the job is not completing with partial sucess and showing it as a VSS issue.  Is that becuase there are no application specific vss writers for the application and hence quiesing is not working its magic 
[C:\Program Files (x86)\BigFix Enterprise\BES Client\__BESData\SiteData.db] The process cannot access the file because it is being used by another process.
Best answer by Henke 9 February 2021, 16:29
Yes you are right there are many jobs that completes with errors, though we thought that missing one file is bad enough. So we changed the setting, I think it's this that we talk about, to 0 failed files.
This gives an indication to what clients needs attention, and most of them can be dealt with applying filters, either global or local. Some can't be filtered out though, such as SystemState and so on.
Most of the problematic ones are systems with alot of "temp" files, that seem to be flagged for backup but when the backup occurs they aren't there, hence are failed due to the system.
In addition we create alerts for systems under compliance audits for failed files/jobs.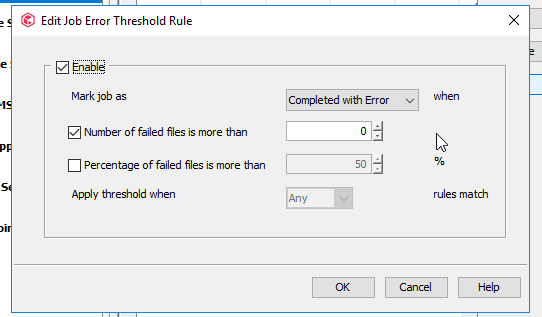 View original