Nice day, some tapes are not available in the scratch pool, although they are physically present in the library. He tried to move them to the library and did a full scan, but it didn't help. What can be done to make them available?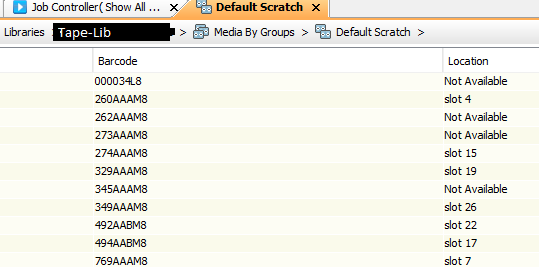 Best answer by Laurent 17 May 2021, 14:21
Good news, at least 
Well, this can come from many parts. 
I would suggest to check the configuration/settings from the physical library, then this library in Commvault, and then the properties/settings of the library in Commvault.
One good example would be that, like, any tape removal/change in the library is not reflected in the same library in Commvault, because the automatic inventory/rescan is not enabled.
I do manage multiple libraries worldwide, and sometimes tapes are swapped with other tapes (with different barcodes), but until I perform a Full Scan, or even a Reset Library of the device in the Commcell Console, I could notice that the library content is not updated in the Commcell Console. 
View original