Hi,
Me again. Now regarding the " File Duplicates Dashboard" (or other dashboards).
The docs regarding this dashboard: https://documentation.commvault.com/commvault/v11/article?p=118036.htm
This report you can export to pdf/html.
But that report only contains the "collapsed" first page: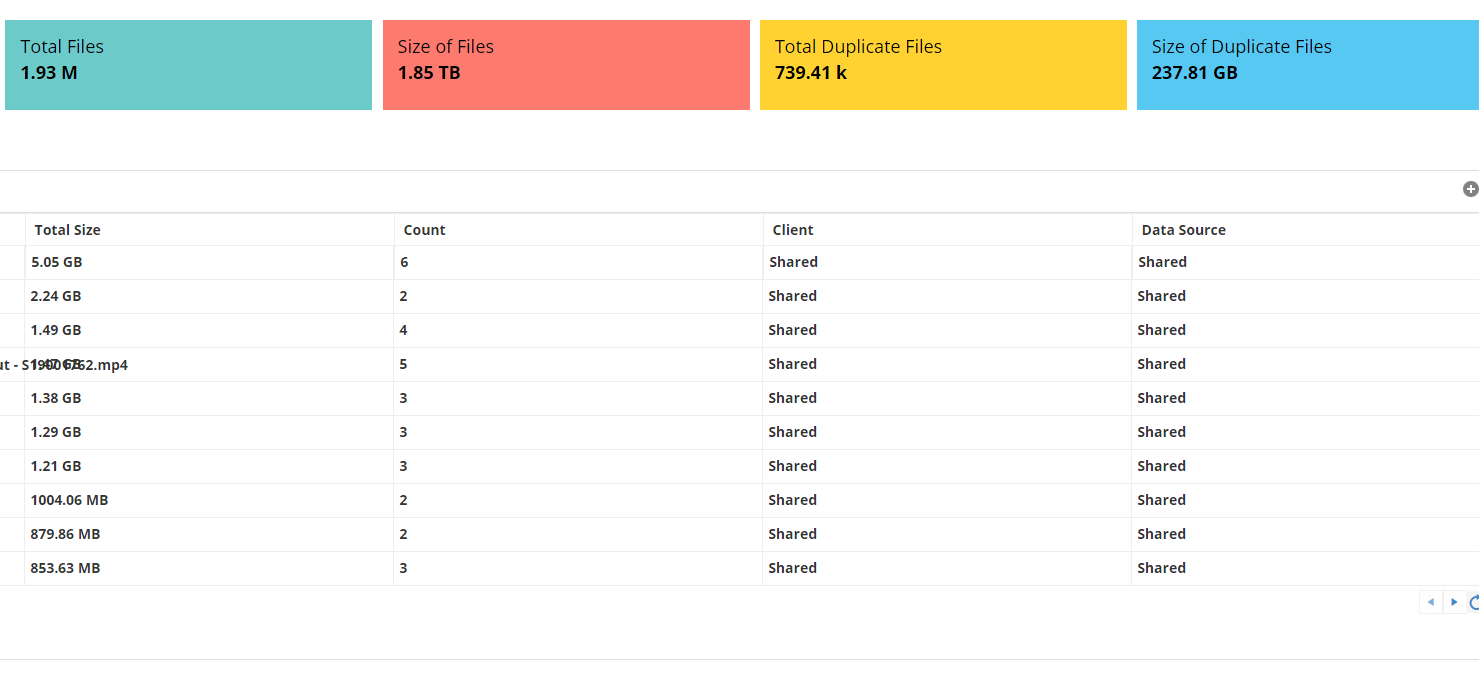 So it doesn't show all data in the report, and it's not expanded. So pretty useless.
Of course, that's maybe expected for pdf/html
Is there a way to export that in csv in order to have all information?