The topic of cloud backups and managing cloud costs is top of mind for all of us in 2022. 
Commvault has compiled an assortment of resources and articles around data management best practices related to managing cloud data at scale, reducing cloud costs, selecting the right cloud data backup solutions, and optimizing your enterprise data protection strategy.
Check out the resources below, and if you have questions for our solutions experts or suggestions for related topics you'd like to see more of in the future, leave a note here.
Top 10 Questions IT Leaders are Asking About Cloud Backups
Cloud backup is on all our minds. Agility, lower costs, and innovation – the cloud is where it happens. Here, you can learn more about cloud backup, available cloud backup solutions, and how to improve your IT data protection strategy.
If you're searching for answers on cloud backup, you are not alone! Check out the most frequently asked cloud backup questions here!
10 Data Management Practices to Help You Reduce Cloud Costs
Cloud costs can catch us all by surprise leaving us with one question – "how can we save money yet still have an optimal cloud backup experience?"  IT leaders say the top cloud initiative for 2021 is optimizing existing use of cloud for cost savings.
Check out 10 ideas for cutting cloud costs with better data management practices by clicking here.
Why Free Cloud Backup Isn't Enough for Enterprise Data 
When compared to free cloud backup tools, enterprise-class data protection offers big advantages:
Opportunities for cost control 
Rapid recovery with granular control 
More compliance alignment 
Manageable long-term retention 
With this in mind, should you use do-it-yourself tools for enterprise cloud backup? Probably not. You have SLAs to meet. Very specific RTO and RPO goals. Executive demands for reports. You need enterprise data protection that meets your unique criteria. Click here to dive deeper into the 10 reasons why free cloud backup tools are not enough.
Commvault Tech Demo: Managing Cloud Data at Scale
Complex and high-volume cloud environments need data protection that scales. Meet business demands for data and security with a modern, proactive cloud data management platform. Learn how to take the burden off of IT with automation and orchestration, while still maintaining granularity and control.
Commvault expert Ryan O'Connor, Senior Solutions Specialist in Sales Engineering walks us through the best way to manage cloud data at scale. Get more details and watch it here.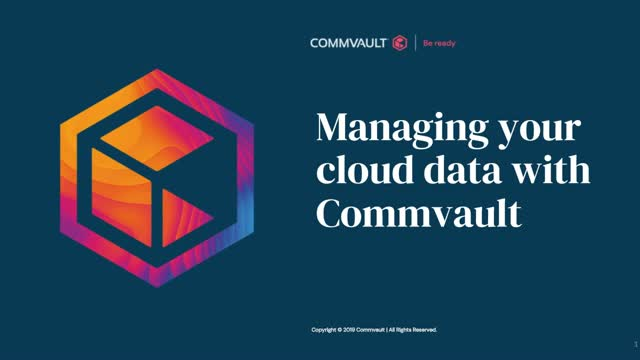 How to Find Cost Efficiency with Streamlined Data Protection 
Missing Commvault Connections21? Need advice on cost efficiency? Look no further! In this on-demand session, Commvault's Carol Clark, VP of Product Marketing and Solutions, and Mark Jow, EMEA VP of Sales Engineering discuss how modern data protection practices can streamline data protection coverage, lower cloud computes and storage costs, and reduce IT time and effort. 
10 Times When Clouds Need More Than "Free" Backup
In this blog, Commvault discusses the 10 times when you need to go beyond seemingly free cloud tools. Find out if you fall into any of these scenarios by reading the blog here.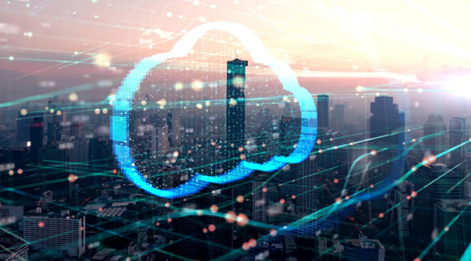 CHS Inc. Saves Time and Money with Commvault 
Saving IT costs, measuring ROI, and providing great customer service, global agribusiness CHS Inc. relies on Commvault data protection for efficiently managing data. CHS can save headcount, reduce costs, and save time while also being experts in data protection.
Learn more about saving time and money in data protection by watching the interview with Doug Cavin, a Senior Storage Engineer at CHS.
Unlocking Business Value from your Hybrid Cloud Journey
Rapidly evolving technology has brought powerful benefits to organizations -- along with significant new challenges. Learn how you can unlock the business value from your hybrid cloud journey with Commvault. 
Click HERE to learn more from Commvault's Hope D'Amore.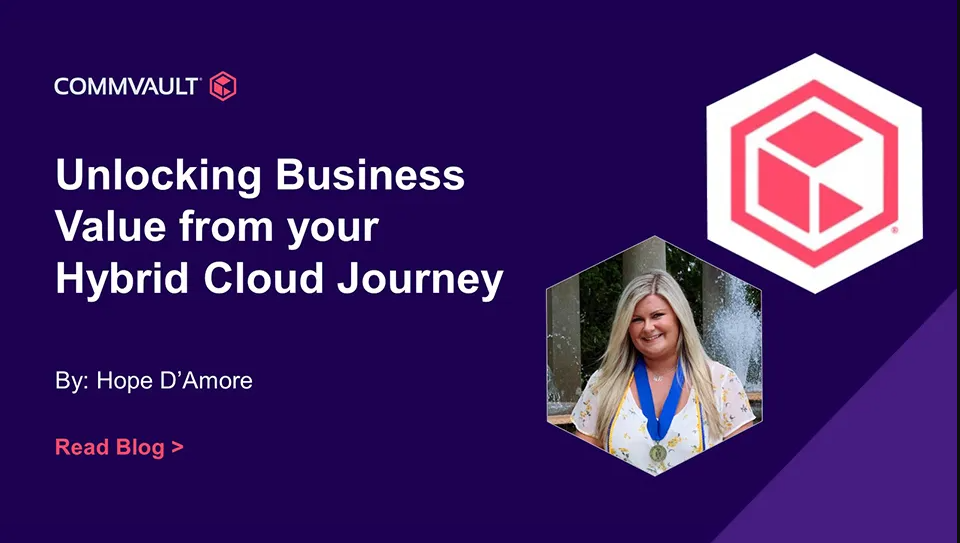 How Data Protection Helps Cut IT Cost and Support IT Innovation
IT cost savings may be available for you RIGHT NOW through better data protection practices! Don't wait check out this blog by Commvault today. 
Click HERE to read the full blog.