Hello
The following message occurred while backing up NUTANIX VM Snap: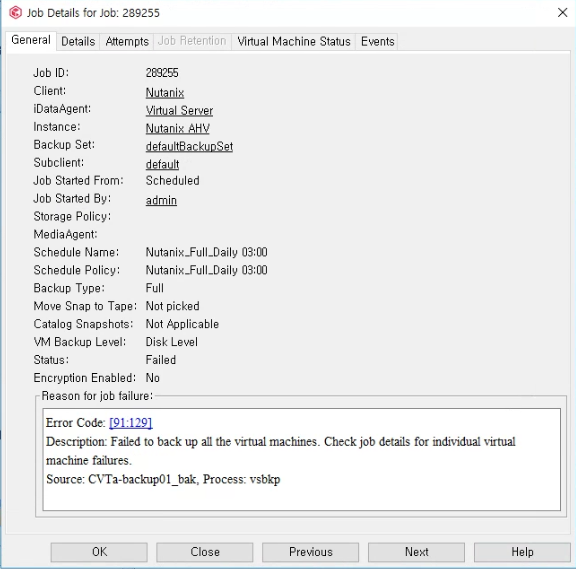 As a result of checking the log, it was confirmed that the uuid does not exist as follows.
In this case, is it right to ask the engineer in charge of NUTANIX to check the uuid? Is there anything I need to check on Commvault?