Hello,
let me ask your opinion about the following situation.
When I check the details of the System Created DDB Space Reclamation schedule policy I see that it looks like "corrupted".
As you can see in the attached image, in the summary screen it shows Type "Data Verification" while in the dialog the type is "Data Protection". Moreover, the Associations  tab shows the list of Clients instead of the DDB list.
Is this normal? How can I get rid of this?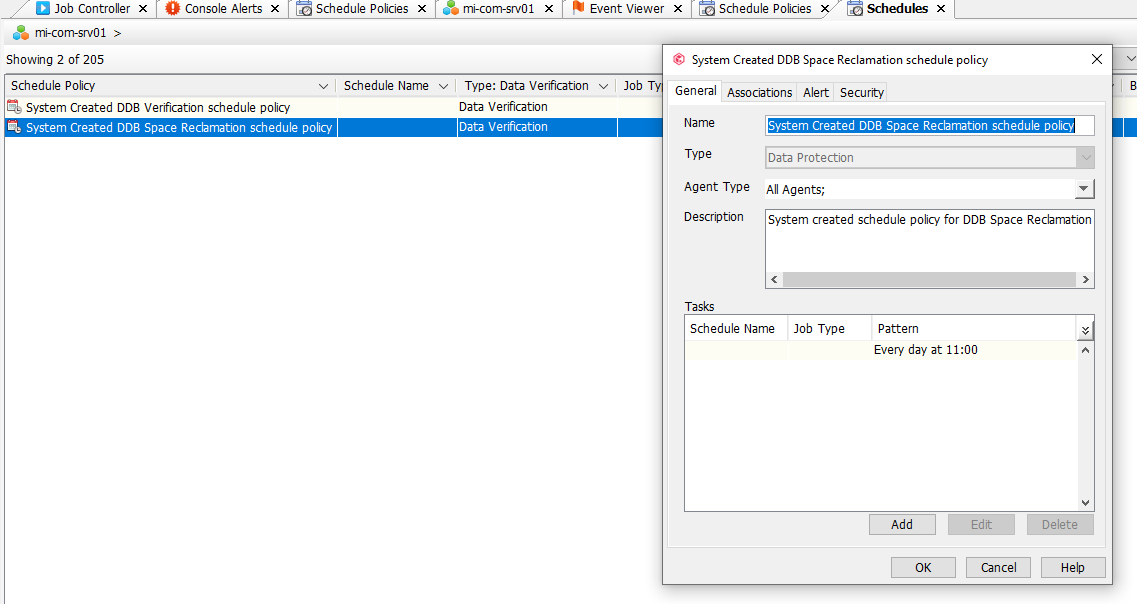 Thank you in advance
Gaetano
Best answer by Albert Williams 28 November 2022, 23:04
View original