Hello, 
I have created many HPE storeOnce Libraries and all is fine.
today I tried to create another one but after click on ok, it's stuck.
I am sure about IP, pasword of the storeonce and the media agent can ping and connect to the storeonce.
Where can I find logs where I can show what happens ?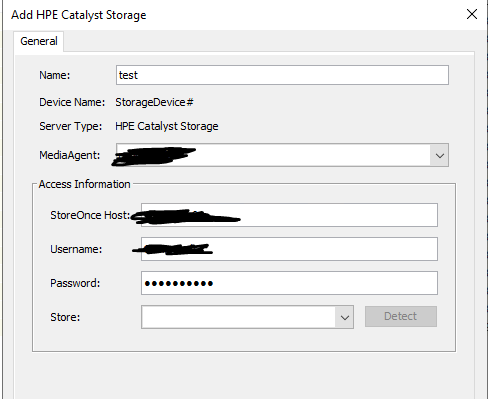 Thank you !
Best answer by Ledoesp 8 April 2021, 14:20
This may help - ''If the number of stores is greater than 9, we have an issue with linux MA where the stores don't get populated on the GUI. The solution is to use a different username/password for every 9 stores or the workaround which you used where  you configure using windows MA and share the linux MA.''
Also another option is to use Command Center to define the Catalyst library as it works differently to Java Console, there is no discover, you just need to specify the store name.
As you have opened a Support ticket, please ask them to add you to the existing CMR for this issue. 
View original