Hello,
I am trying to add an extended retention on aws Storage policy (2 Windows Media Agents with dedup database)
When I click on validate, I have this message. 
Then,I went to the storage policy to create a new copy, but the aws GDP Storage pool doesn't appear. Any idea ? I see only on premises Storage pools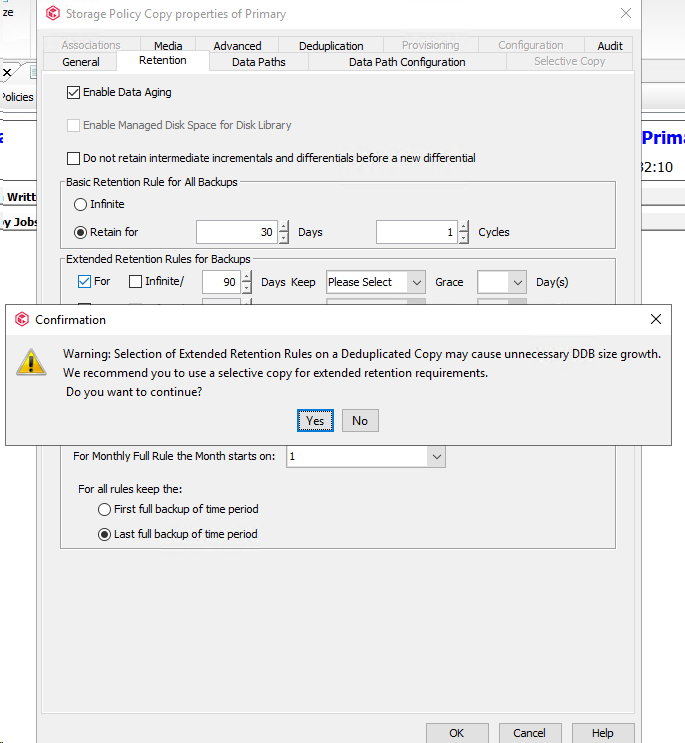 Thanks !