Hello All,
I am new to commvault. I am trying to create a customised commvault package to be installed on laptop client.
However on step (Select how you want to authenticate with the server). I selected Single sign on.
Getting below error:
Could not complete SSO.Check the configurations and retry.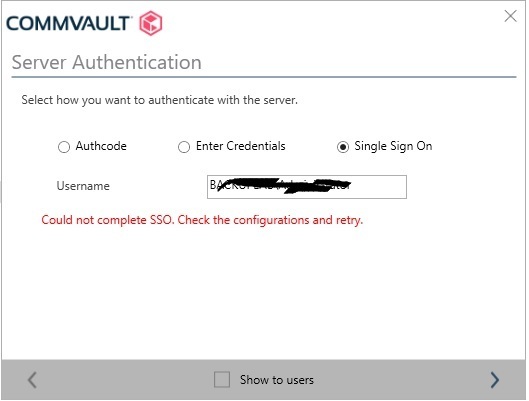 I am able to login to the Commcell console with SSO by using the same domain user but while creating a package , i am getting the error as described above.Could you please help to get this issue resolved ? Thanks in advance !
Best answer by Mike Struening RETIRED 24 January 2022, 21:50
View original