What started as Data Privacy Day in 2007 has now evolved into a full Data Privacy Week as data privacy continues to grow in importance. 
To celebrate Data Privacy throughout 2023, we have assembled a series of expert panels and blogs to help our customers, partners, and ecosystem to understand and prepare for increasingly demanding data privacy and management regulations. It's (always) a good time to familiarize yourself with some of the new developments worldwide.
We brought together three opinion leaders to discuss the key data privacy challenges that face businesses around the world and how to overcome them. Bill Mew, Data Privacy Champion and CEO of the Crisis Team is joined by Jakub Lewandowski – Global Data Governance Officer, Commvault and Thomas Bryant – Product Marketing Director, Commvault to discuss industry trends and best practices. View the conversation here>
Jakub Lewandowski, Commvault Legal Director and Global Data Governance Officer, shares insights about data security today and the essential Data Privacy regulations for businesses to track in 2023. Read the blog here >
Thomas Bryant, Commvault's Directory of Product Marketing, tackles some of the complexities and reviews his Top 10 List of priorities and tactics to consider when managing Data Privacy and Data Protection. Read the blog here>
And finally, tech influencer and cybersecurity expert Bill Mew shares that there is a real enforcement problem – it's like the "Wild West" out there. Policies, frameworks, and rules are only helpful if adhered to, just as regulations and laws are meaningless without enforcement. Learn more in Bill's blog here>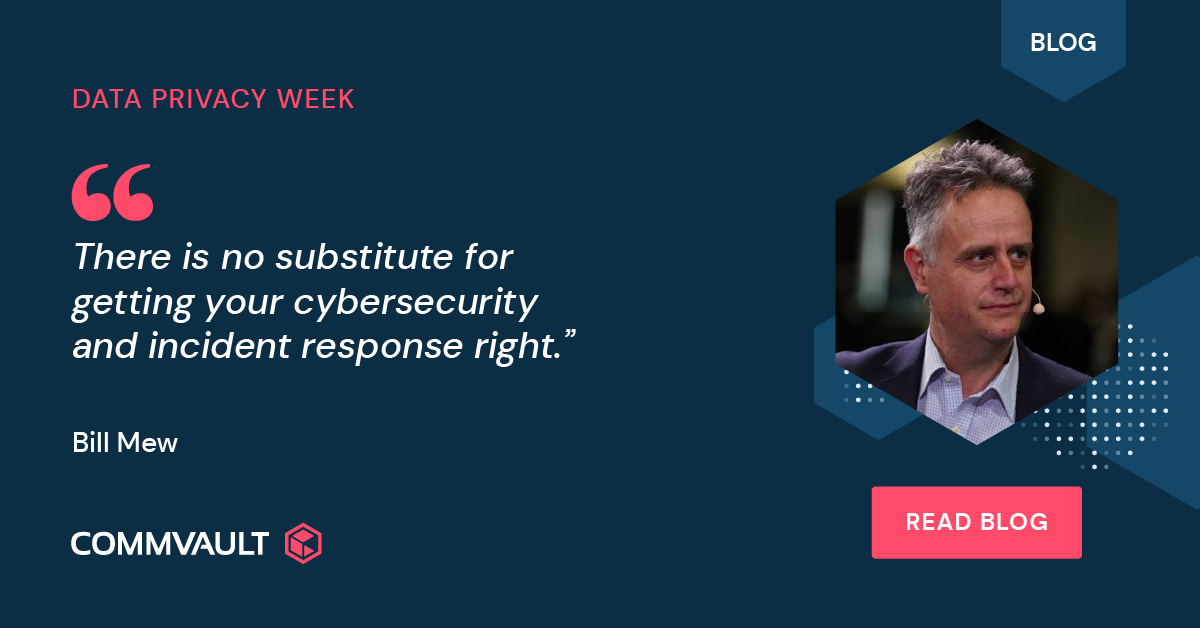 What developments or priorities are you tracking most closely this year?
As always, ask any questions you have for our experts here in the Community or on our social media channels.