Hello Guys,
In my CommVault setup, I have selected scheduled monthly first full backup job in auxiliary copy as shown in below screen snap, but its still selecting additional backup which triggered manually from HANA command line.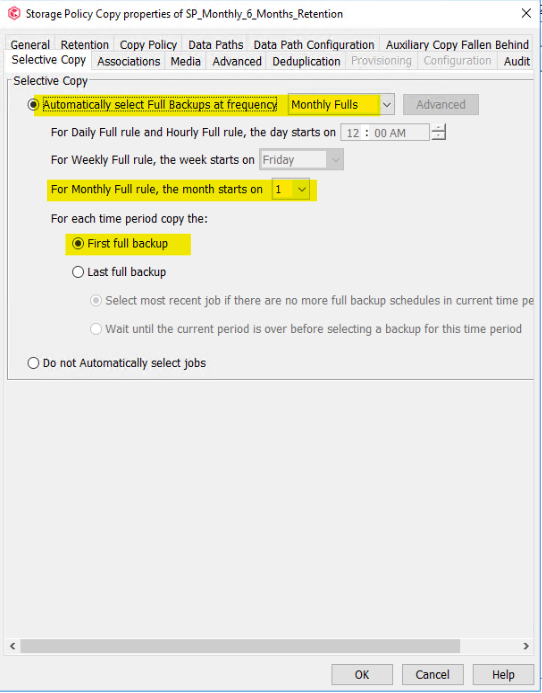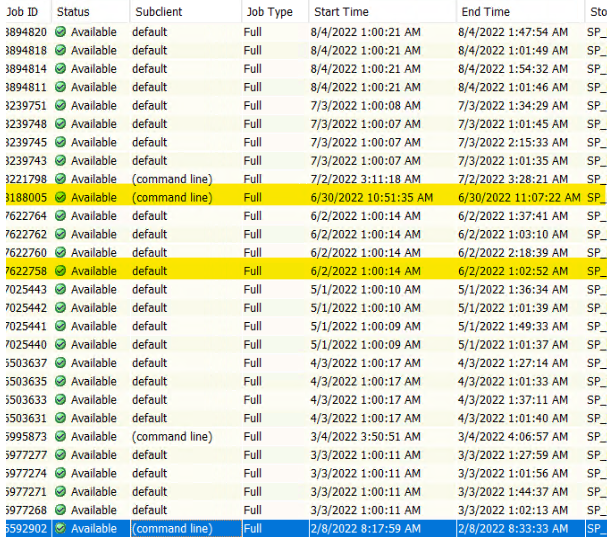 Similarly, if the command line triggers the add on job, it did not considered as first full of that month and picked up another scheduled job for auxiliary.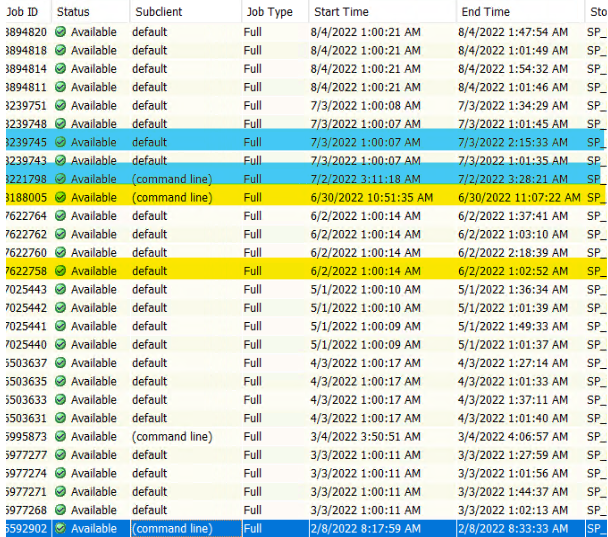 is any specific setting I have to consider which will not select the command line backup jobs triggered from HANA command line, this is happening specific to HANA DB backup.