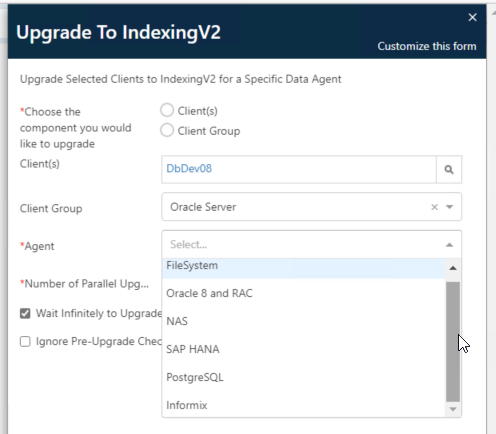 hi,
a customer of ours was trying to upgrade all clients to indexing V2.
but the for oracle it only states that oracle 8 and Rac are supported. (or that is how i am reading it)
so my question is can we upgrade later versions of oracle with this workflow?
regards,
Thos Gieskes.