So, I'm confirming whether or not I have encrypted backup data in my inheirited environment.
I've run the reports at:
https://documentation.commvault.com/11.24/expert/7865_data_encryption_reports.html
and not seen anything indicating encrypted backups (hardware or software).  Specifically, nothing with the superscript "e1" on the Storage Information report or "E" on the "Jobs in Storage Policy Copy" report. 
I've followed this useful link:
… to find:

Ok.  Go to the global dedup policy: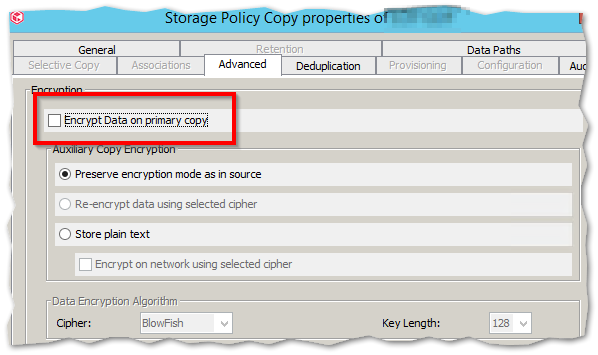 This suggests that I'm NOT encrypted.  
However, if I go to one of the clients, I see: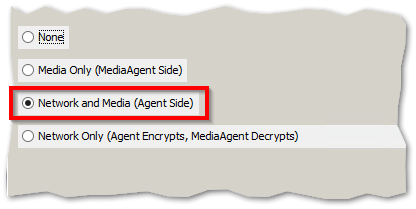 Looking at the help file for this dialog, I see:
 

The reports and policies seem to indicate that nothing's encrypted at rest.  The client states that the data's encrypted over the wire and on media somewhere.  
Which one is correct? =)