We need to stage our customers databases. On CS on windows we use CSrecovery assistant and it it is easy. Staging A Commserve on Linux database I tried the document:
https://documentation.commvault.com/2022e/expert/142005_staging_commserve_database_on_another_commserve_linux_host.html
The staging works as described with one exception, admin password was not resetted. That means I cannot open commcell console

CSrecoveryassistant.log shows "skipping admin password update as per registry hook"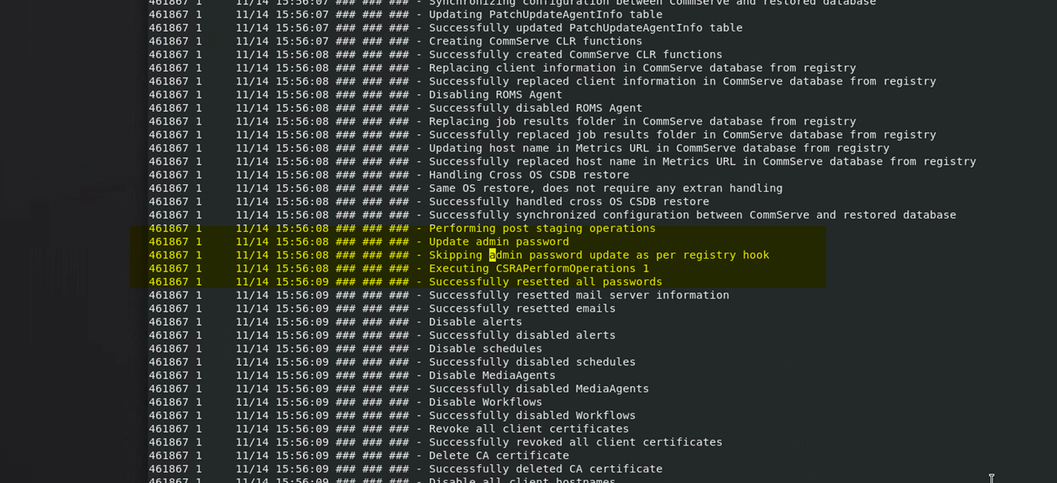 I setup a standard commserve installation on Linux with no modification in registry
What am I doing wrong.
Can you help?
Best answer by Mike Struening RETIRED 14 November 2022, 19:40
View original