Hi Fellas,
Has anyone used the key below, is it safe to use? Will it have a negative impact on the server or the application running on it?
I'm thinking of using this because while taking a backup on one of our servers, clbackup and cvfwd processes are using high cpu. Compression+dedupe are on media agent.
By using this key, I aim to limit the max CPU usage of these processes, will the correct usage be as follows?
https://documentation.commvault.com/additionalsetting/details?name=sSDTHeadMaxCPUUsage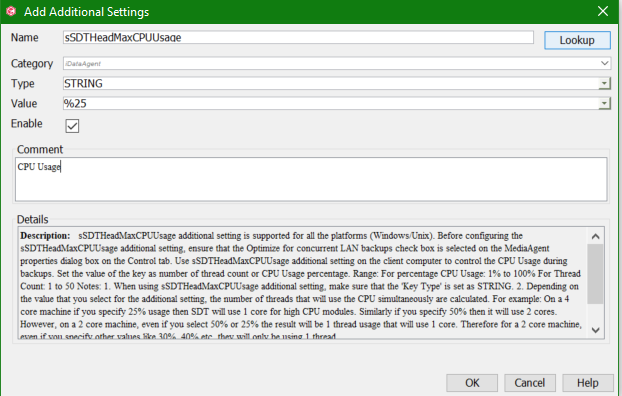 Best Regards.