Hello Community !
I am trying to add a tape library HP MSL G3 Series to Commvault.
I am using the Expert Storage Configuration. i have selected the Two Media agents (they are already zone with the tape libraries)
I have followed the procedure. Now it asks if the library have a barcode reader and I don't know :)
can you help me please ?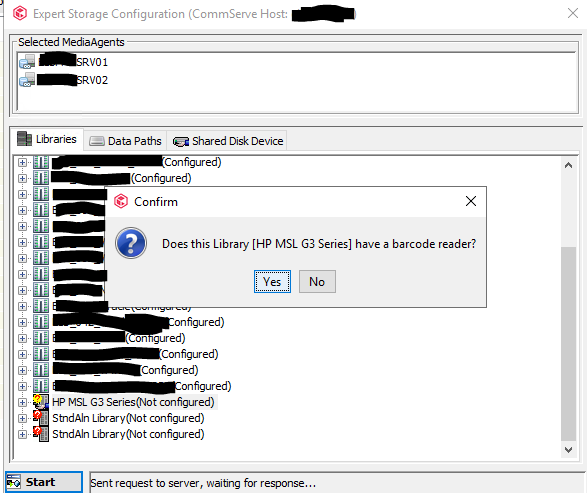 Thanks !
Best answer by MichaelCapon 2 September 2021, 10:01
View original