We had a customer who did not make any changes and all of a sudden their backup size had almost doubled; the backups are configured using Commvault VADP.  We host the VM in a shared VMWARE Cluster for them. I think they added only one addtional VM and the backup size increased in all the VMS
The customer was really concerned with this high bill as we bill them on Backup size; I was looking online and found that this could happen due to thick provisioning and disks are not zeroed and running sdelete utility might help. 
How is this backup size calculated.  
I thought if the customer had thin disk provisioning this backup size would be total of what the customer is utilizing however that does not appear to be the case; one of the VM with VM size of 80GB and used size of 40 GB is still showing a backup size of 80GB; so a bit confused; and wondering if we run sdelete would this be resolved or would this reoccur and what caused this issue.  Please see the screenshot below from Aug and Sept 2021 
Sept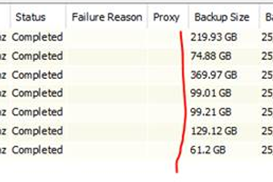 Aug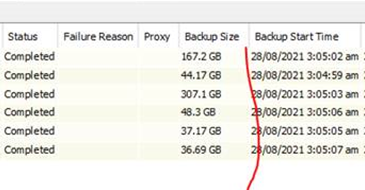 Best answer by Peter Kalinic 11 November 2021, 07:42
View original