Hello!
This is a place for Commvault customers to ask questions, learn from each other, share experiences, and connect. We want this to be a safe, fun, and useful place, so we've created some guidelines to keep it that way. 
 
Be excellent to each other
Keep it positive, helpful, and engaging. Act in a way that would make your grandparents/ Big Bird/ Yoda proud. Post and offer feedback in a friendly and constructive manner. Assume good intentions on behalf of fellow members. Remember that nuance doesn't always come across in writing, so be mindful of your tone – we positively welcome emojis, gifs, or ASCII art to clarify your meaning and make sure you're not misunderstood.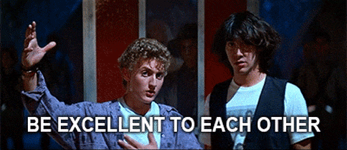 Help us stay tidy 
We have a lot of big brains in our community, so it's possible your question is already answered. Speed things up by searching the community before you create a new topic. (And if you find an answer, don't forget to 'like' or rate). 
Stay on track. If your response is getting into the weeds and taking a discussion off-road, start a new topic. (Yes, we know that's a mixed metaphor, but we like it). 
 
Keep it legal
Please don't post copyrighted assets or things that belong to someone else without permission or attribution. That's just wrong. 
Remember that content in this community could show up on the internet, so don't share anything about yourself or others that you or they wouldn't want to be publicly available. 
 
No spam
We're here to answer your questions, connect with each other, and learn. We are NOT here to promote third-party services, products, websites, or organizations. Don't post spam, advertising, junk mail, chain letters, or other weird stuff that you wouldn't want in your inbox.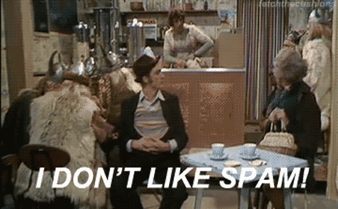 Keep an eye out
A community is only as strong as its members. That's you – yes, you! If you spot behavior that violates our code of conduct, don't reply. Acknowledging bad behavior feeds the flames, consumes your energy, and wastes everyone's time. Just flag it. We'll take it from there.  
Full site terms are always available here: https://community.commvault.com/site/terms