Hi all,
is there any way how to display overall throughtput withing the Commvault Commcell? In the Job Controller I can see a list of running jobs and I want to know the sum of all items in the current throughput column. Is it feasible to manage this task? Can help any tool with it?
I have tried to run cmd q commands and count the throughput within the script, however, the start date of the backup job is not the real one? Then, I am not able to calculate the current throughput. In general, how can I calculate current throughput if it is not possible to directly display it?
Example: in script there is an output for Job Id 35478 - jobEndTime 1629021648, however in CV console for the same job it shows 13:08:43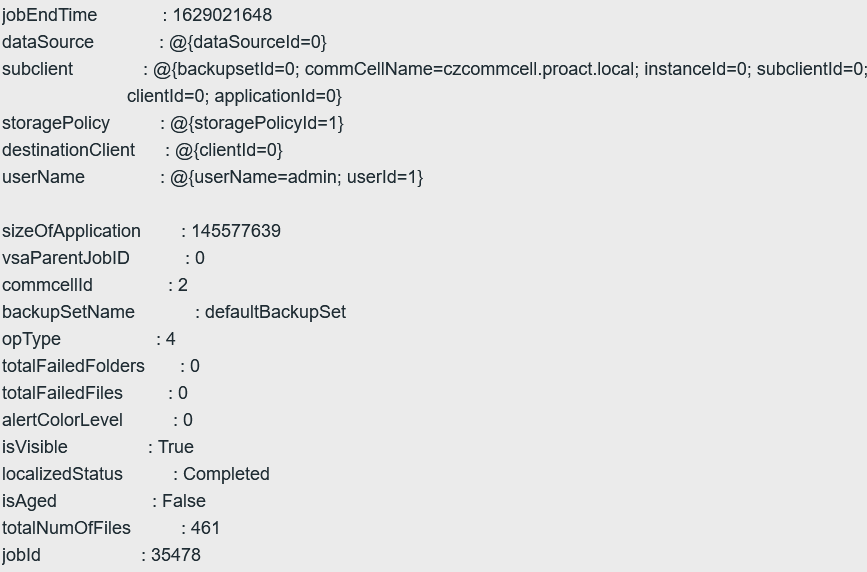 Thanks for any ideas.