Hello,
my aws backup jpb is configured like this
I am using intellisnap
and I have selected the instances from By Region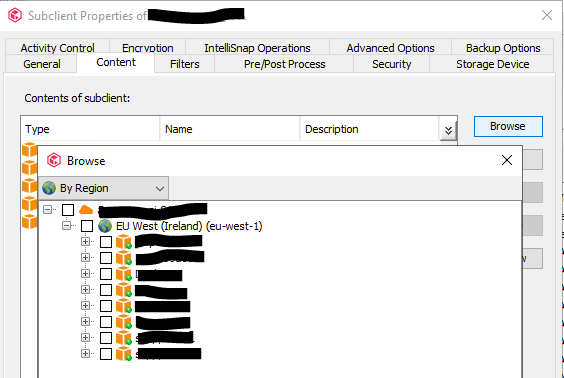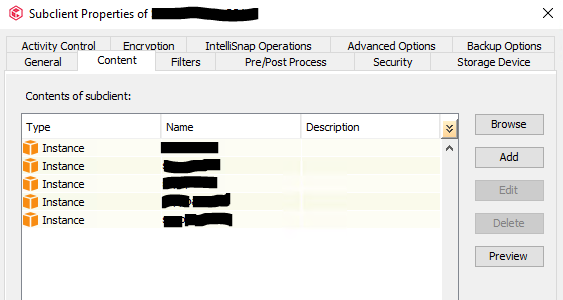 Backup runs fine and also backup copy.
now I want to change the content of the subclient, I do not want to use the default By Region  selection but By tag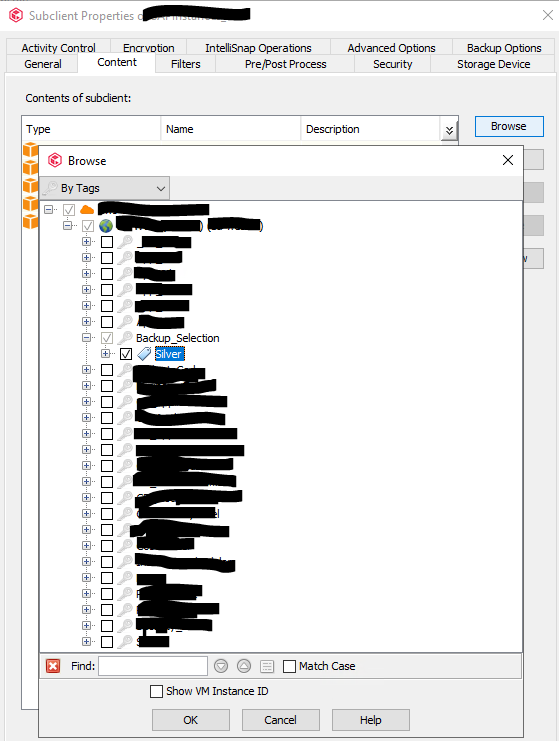 Can I remove all content, then select By tag and click on ok ? or is there some procedure to follow ?
I know that one time I have tried to remove an instance from a subclient and after that I had a lot of error for the backup copy due to intellisnap I think.
Thank you !!